May has had a little bit of everything in the weather department here: Rain, Sun, Hot, Cold – all the good things we expect here in Southern Ontario. I reminisce to those May 24 camping weekends which inspired this month's Whisky selection.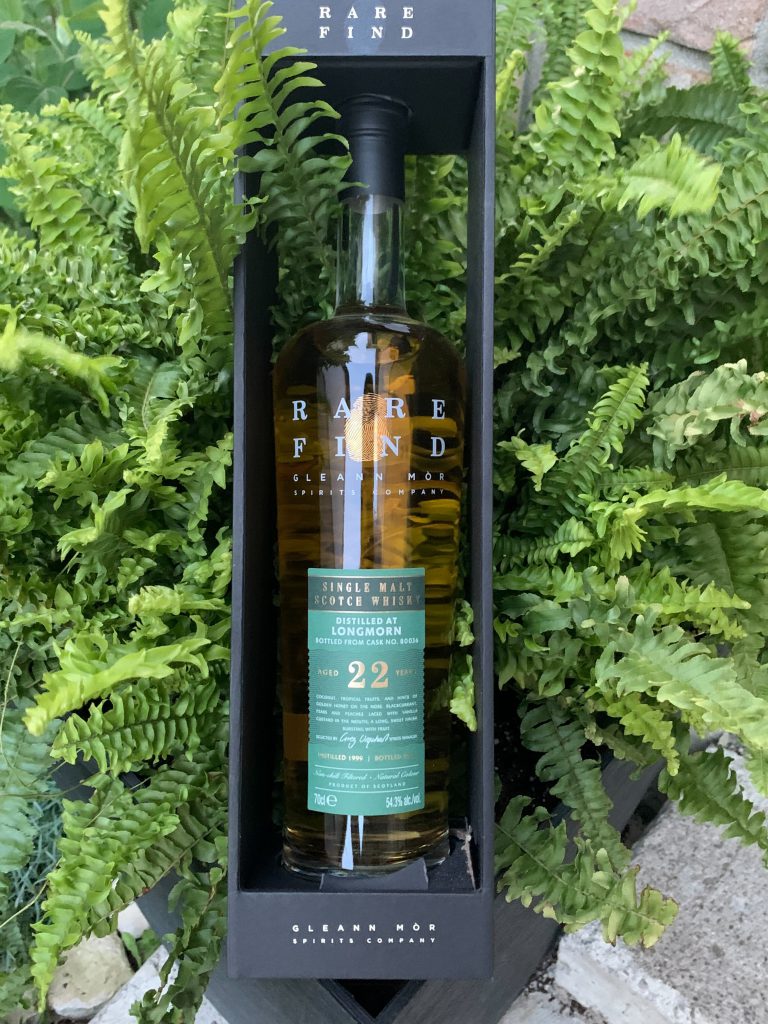 I know what you're thinking, Chad has gone and put a full-on smoldering campfire in my jar. Not so.
Just imagine My Name Is by Eminem or Genie in a Bottle or even Every Morning from Sugar Ray blasting out of your Sanyo ghetto blaster that has just chewed through 74 C batteries from a weekend of camping… that year was 1999.
So while you were sitting around the campsite trying to fight off hypothermia with a case of Molson Canadian a few packs of Players cigarettes; this spectacular dram was about to be laid to rest for the next 22 years.
Longmorn 1999 – 22 year old
Speyside Region
Bottled by Gleann Mor from their Rare find collection
Coming in at 54.3% ABV
Refill Bourbon Barrels
Longmorn distillery has been around since 1893 and mainly produces 15 and 16 year old single malts for sale in the UK among some other special edition releases. There are virtually no reviews and very limited information on this whisky. All I can tell you it's smells delicious.
So, remember while you are sitting back relaxing in your camping chair or backyard listening to Vertical Horizon on your Bluetooth speaker this Friday, who would have thought we would all be where we are today in 2023 and how awesome it is that we get to enjoy a few sips of nostalgia with our closest friends.
Cheers!