If you're a fan of Scotch whisky, you might have heard of Johnny Walker Island Green, a blended malt that showcases the flavors of four iconic Scottish islands. I had the chance to try this whisky recently and I was blown away by its complexity and richness. Here's my review of this amazing dram.
The nose is fresh and fruity, with hints of apple, pear, lemon and honey. There's also a subtle smokiness that comes from the peated malts of Caol Ila and Talisker. The aroma is inviting and enticing, making you want to take a sip right away.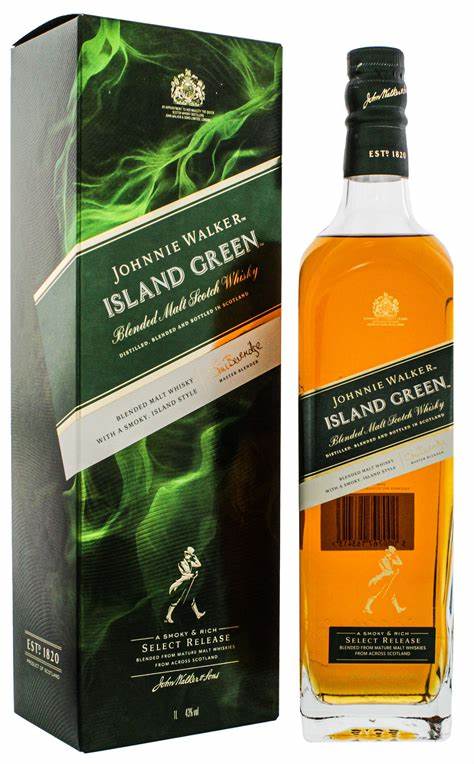 The palate is smooth and creamy, with a burst of sweetness from the vanilla and caramel notes of Clynelish and Glenkinchie. The whisky is well-balanced, with a nice contrast between the sweet and the smoky elements. The peat is more pronounced on the palate than on the nose, but it's not overpowering. It adds a layer of depth and character to the whisky, along with some spice and saltiness.
The finish is long and satisfying, with a lingering warmth and a touch of oak. The whisky leaves you with a pleasant aftertaste of smoke, fruit and honey. It's a whisky that you can enjoy on its own or with some ice or water to open up the flavors.
Johnny Walker Island Green is a whisky that deserves to be savored and appreciated. It's a whisky that showcases the diversity and quality of Scotch whisky, especially from the island regions. It's a whisky that I would highly recommend to anyone who loves Scotch or wants to explore new expressions. Cheers!