Nose:  Very peaty smell but blends nicely with the aroma of mocha, vanilla and toasted nuts.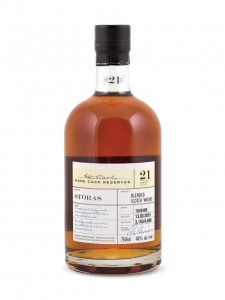 Pallet:  This bottle is a little sweet like the original 63 but has a wonderful taste of oaky vanilla and caramelized fruit with just a touch of smoke and spices.
Finish: The finish on the Stòras is amazing and very enjoyable. The medium intensity of this easy drinker is something you need to try if you are a fan of whisky. With a long complex finish of fruits, oak and buttery goodness this is absolutely something worth indulging in if you can stomach the price tag of almost $200.