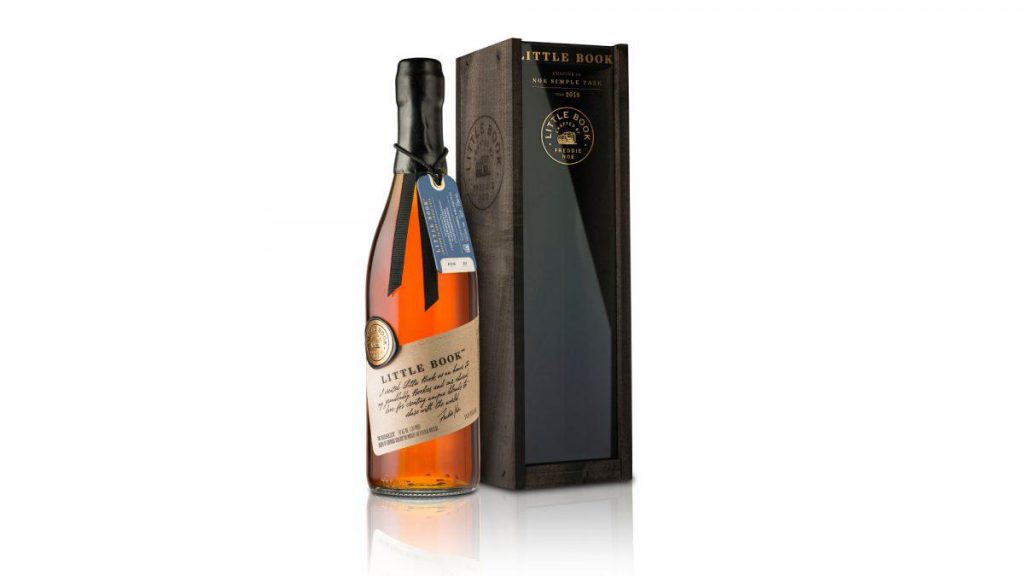 Bottle: Little Book II
ABV: 59.4%
118.8 Proof
139.90 CDN
Limited Availability at LCBO
Review and notes by member Chad Nagle:
At a point in history when there is more political divide across North America since the war of 1812, what better way to come together and celebrate than to share a glass or two of Whisk(e)y together. Using a blend of 8 Year Kentucky Rye, 13 Year Canadian Rye and 40 Year Canadian 100% Corn Whisky, Little Book II is a harmonious blend of Canada / U.S relations, in bottle form! This is the second Chapter or Release from Beam Distillery recognized world wide for Jim Beam Kentucky Straight Bourbon amongst others. This is the creation from Freddie Noe who is the son of current Master Distiller Fred Noe and an eighth generation Beam family member, he wanted to make a blended whiskey to honour the legacy of his ancestors Whisky distilling past.
I am not sure of what percentage of each whisk(e)y is used or which Canadian Ryes have been selected, if I am able to find this out I will re-post at a later date.
The nose was typical of an American Bourbon, although it seemed a bit heavier and more congested which muffled the aromas, But i was able to get a bit of fruit through the ethanol.
The palate was rich and mildly sweet, pepper spice and honey were the most noticeable, there were hints of the Canadian Rye grains but not enough to offset the heavy oily American Oak.
The finish was surprisingly smooth and warming, at 118.8% Proof I thought it would hang around longer than the In-Laws visiting from out of town, but it was over quickly as the black licorice dominated and took over.
I must say I always prefer my American Bourbons or Whiskeys with a heap of ice, I think it enhances the flavours and makes it more sippable, usually at the $40-50 Canadian price point you can justify lots of ice, but for $140 Canadian for this release it had to sit in my glass sans ice.
Truthfully I would much prefer to spend this type of money on a Single Malt but I get the appeal for collectors or American Whiskey enthusiasts, the packaging is great and the uniqueness makes it desirable, however I feel it lacks any qualities of Canadian Rye Whisky and is more of a novelty than a true contender in the High-end whisk(e)y market.