Hello, whisky lovers! Today I'm going to review a new release from Lindores Abbey Distillery: the Lindores Lowland Single Malt Scotch Whisky. This is the first whisky from this historic site, where the earliest written record of whisky distillation in Scotland was found. The whisky is aged for three years in ex-bourbon and sherry casks, and bottled at 46% ABV. Let's see how it tastes!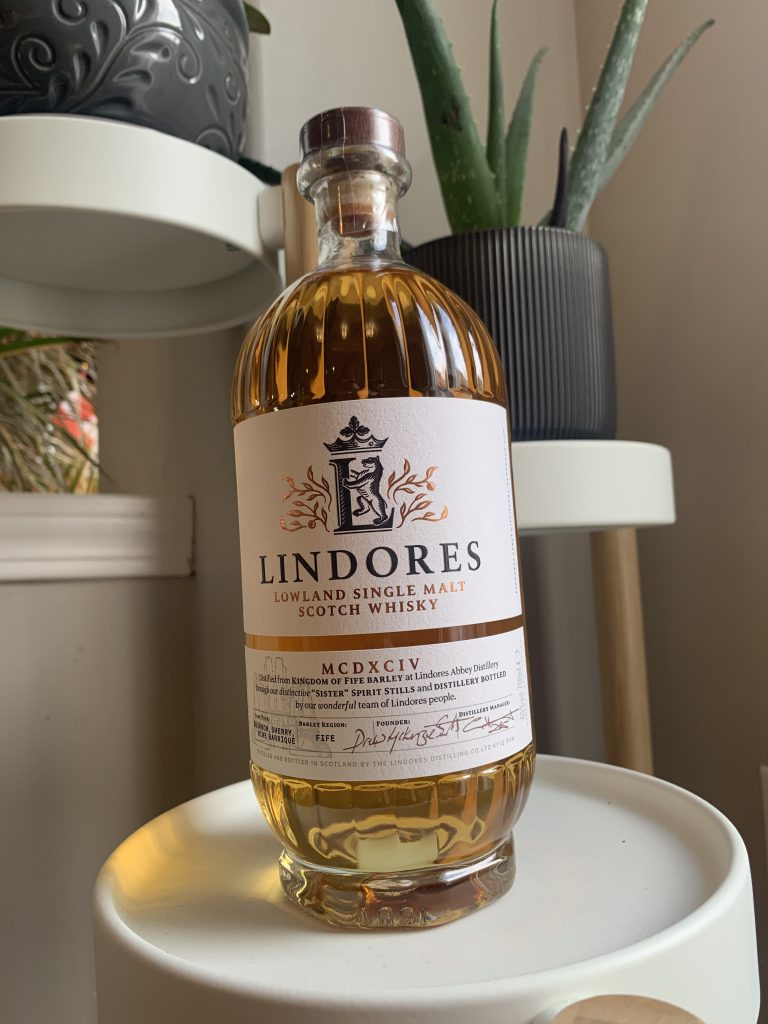 On the nose, I get a lot of fruity and floral notes, like apples, pears, honey, and roses. There's also a hint of spice and vanilla from the oak. It's very fresh and inviting.
On the palate, the whisky is smooth and creamy, with a nice balance of sweetness and acidity. The fruitiness continues, with some citrus and dried fruits coming through. The spice is more pronounced, with some pepper, ginger, and cinnamon. The finish is long and warming, with a touch of smoke and malt.
Overall, I really enjoyed this whisky. It's a great example of a lowland style, with a lot of character and complexity. It's also very easy to drink, and would suit any occasion. I highly recommend it to anyone who likes a light and fruity whisky with some depth. Cheers!