If you are looking for a unique and memorable experience, you might want to consider Macallan A Night On Earth In Scotland. This is a special event that offers you the opportunity to spend a night in a luxury dome surrounded by nature and whisky. But, how did the scotch with the same name taste?
This scotch is a blend of rare and aged whiskies from different casks, each with its own unique character and flavor. The result is a complex and rich scotch that offers a sensory journey through the Scottish landscape.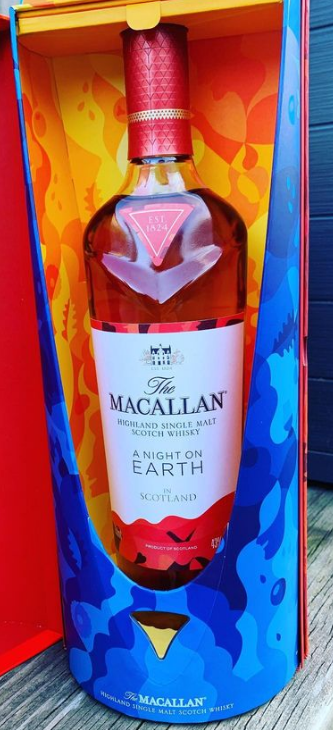 The nose of this scotch is inviting and warm, with notes of dried fruits, vanilla, oak, and spice. The palate is smooth and full-bodied, with layers of honey, citrus, chocolate, and nuts. The finish is long and satisfying, with hints of smoke, leather, and wood. This scotch is a true masterpiece that showcases the art of blending and maturing whiskies.
Macallan A Night On Earth In Scotland is also an experience collaboration between The Macallan, one of the most renowned whisky brands in the world, and Unyoked, a company that specializes in creating off-grid escapes. The event takes place at The Macallan Estate, a 485-acre property in Speyside, Scotland, where the whisky is made.
The event includes a guided tour of The Macallan Distillery, where you can learn about the history and craftsmanship of the whisky, as well as a tasting session of some of the rarest and finest expressions. You will also enjoy a gourmet dinner prepared by a local chef, using fresh and seasonal ingredients.
To finish, this is a scotch that deserves to be savored and appreciated. It is a rare and exquisite expression of the Macallan legacy and the beauty of Scotland. If you have a chance to taste this scotch, don't miss it. You will be rewarded with an unforgettable experience that will transport you to a night on earth in Scotland.