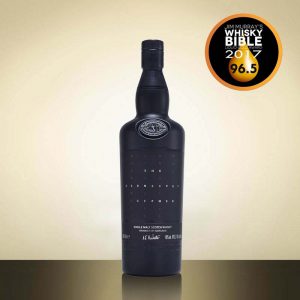 At our May gathering we had the pleasure of tasting the Glenlivet Cipher.  This month we wanted to try out some duelling reviews.  Chad Nagle and Mark Buchholtz offer up some perspectives.
First up Chad:
Glenlivet Cipher
Tasted on May 25th 2018
The idea behind the Glenlivet Cipher is mystery, with no age statement and only information about the casks printed on the bottle left me intrigued. Glenlivet is trying something different this time around, I mean I appreciate consistency, no matter where I am I can get a dram of Glenlivet 15 or at least a 12 year and be content after a long day of travelling or working.
With that in mind, here is what I was able to decipher from Cipher.
Colour:
Nice Dark Amber with rich tones, typical of a Sherry Cask
Palate:
Smooth, Fruity, pears and honey with dark chocolate standing out.
Finish:
Short mild burn, no heat and a quick finish.
Conclusion:
Typical of a Glenlivet, nothing new or surprising about this bottle….
With no age statement on this bottle, I would compare it to their 18 year with a slightly higher price tag.
The marketing, design and presentation of the bottle is very well done, definitely desirable for any collector and with limited availability of the Glenlivet Cipher this will make it surely sought after by collectors. I am a fan of Glenlivet but I was a little disappointed as I was expecting something different or unique out of the Cipher. But as the old adage goes, if it ain't broke don't fix it.
Next up Mark's take:
For our May 2018 taster we had the pleasure of securing a bottle of Glenlivet Cipher from our club's friend and Glenlivet brand manager Frank.  The first thing that strikes you is the mysterious box that the bottle comes in. When you angle it in the light letters show up in different shades and you can make our groupings of letters that seem to form words of flavour profiles.  It presents an intriguing proposition right from the get go. The mystery grew deeper when taking the bottle out of the box as it was opaque black and you are unable to see the spirit. This bottle and packaging is truly unique and it will stick out on your whisky shelf/cabinet, and act as an eye catcher and conversation piece.
Bottling and packaging aside let's get to the spirit.
You could certainly look up tasting details and notes of the bottle before hand but half the fun is drinking it blind.  Upon pulling out the cork of the bottle the nose was soft, smooth, sweet with a subtle bit of spice, certainly mysterious in it's own right as  I couldn't quite place a label on the sweetness.
Pouring out a dram into my glass the spirit was amber in colour and I was able to get more of the spicier parts of the nose with a more pronounced swirl of my glass. The aroma was absolutely inviting and it didn't take long to delve into the first sip.
Initial flavouring was a combination of sweet, spicy and then a little bit of heat (which after reading the notes it was bottled at 48% explained the heat factor) The sweetness reminded me of a sweet apple like the Honey Crisp variety, got some raisin flavours in there as well, hints of toffee almost like a bit of a darker caramel, leaning into the realm of dark chocolate.  All these blended together in a smooth drinkable dram.
The finish was warm with hints of spice, it didn't linger overly long but that was tough to judge based on my eagerness to drink some more so shortly after the first sip. This expression to me was flawless in its makeup and was all the more exhilarating due to the mystery of the Cipher!
Price point here in Ontario at the LCBO is $199.99, I would highly recommend the purchase should your budget allow.
Details taken from Glenlivets website for further details:  
"Using a combination of casks never seen before in The Glenlivet portfolio, our latest, limited-edition expression is truly unique. First-fill American oak imparts delicious notes of vanilla, honey and spices. First-fill sherry adds the opulence of dark chocolate, toffee and dried fruit. The combination: an intriguing fusion of intense, long-lasting flavours.
The Glenlivet Cipher is not chill filtered, so the full taste profile is maintained. The colours are natural, reflecting the personality of the wood. Bottled at 48%, this expression has the spirit to match its bold, yet balanced, flavours.
Intriguing and original."
Mark Buchholtz