Colour– First lets start off by giving it a little bit of a swirling in my rocks glass, giving the whiskey a chance to breath . The thing that catches my eye is the spirit sticking to the rocks glass as honey does to a spoon that been dunked  in a hot tea. It had legs for days. The colour reminded me of a beautiful autumn morning as the sun rises over the bronze leaved maple trees as the coppery golden rays start the day and welcome me to flavour country.
Nose-He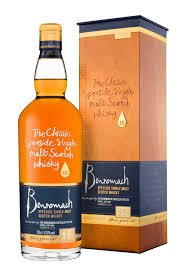 re is a part I always struggle with. Maybe because I got my nose broken in a rugby tournament or my profession (plumber) has something to do with it; Smelling all sorts of toxic vapor that I have inhaled for many years – or maybe I just suck at it. So here we go.  It starts off with hints of vanilla then goes right into that wonderful smoke from the bourbon cask, then coming to a close with a subtle undertone of sea salt.
Taste– The Beginning as it's hitting the tongue and covers it with an oily velvet smooth texture. Then it brings on the sherry cask sweetness that one would suspect, but looming underneath touches of caramel and pepper. Wait we aren't done yet, here comes that wonderful bourbon cask warming smokiness, maybe as I dare say peaty.  It over took my pallet flashing to time as like that of the first summer camp fire warming your soul.
Finish– What's left to be said other then it dances down my throat leaving me with complex flavour smoky, sweet goodness, leaving my taste buds begging for more.
Final thoughts– I rather enjoy this bolt, what else need to be said. Its price mark at the L.C.B.O. is $140. This might be at a higher end price point for some people, but with costs on the rise for whisky these days, a good value. I would suggest you save up your nickels for this one, or maybe get your wife/girl friend to buy this as a gift. Would I add this lovely bottle of spirit to my bar. Yes I would.
Cheers, Nicholas H Stefan