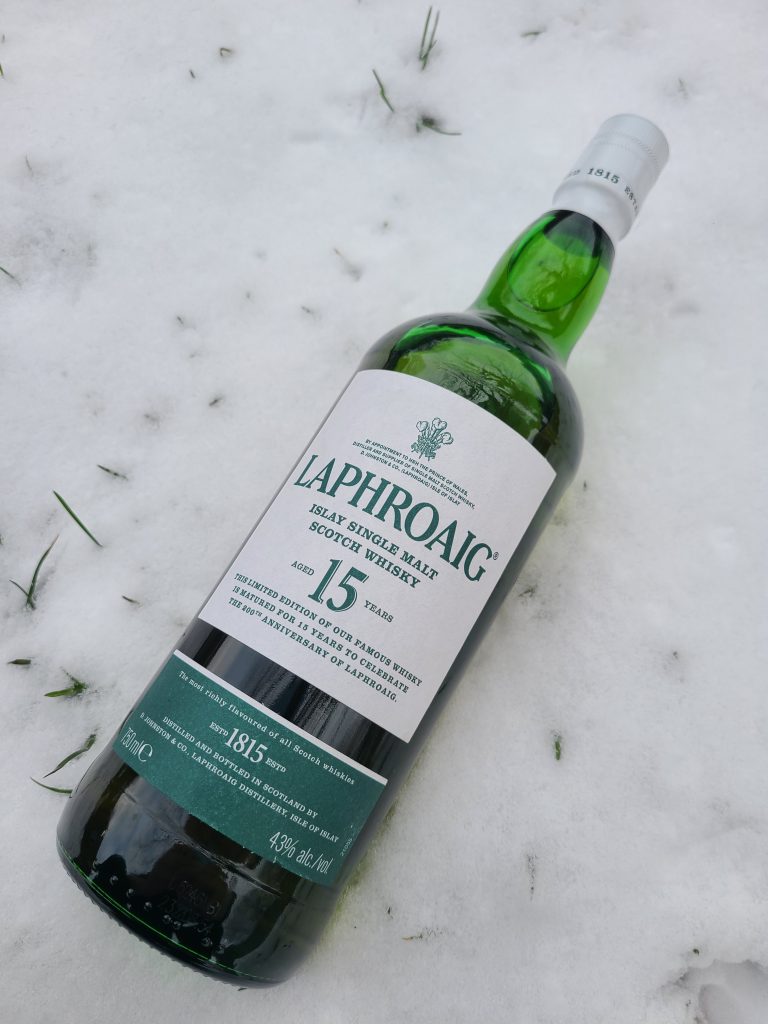 The 15th anniversary of ETKW did not disappoint! 139 years of skilled patience went into aging the 5 highly sought after drams featured by the Club on January 28, 2023.

Our youngest selection was Laphroaig 15, which was a regular product offering in the 1990's. Its discontinuance was met with harsh reaction in the whisky world as it was very popular among lovers of Islay. We sampled a revived limited edition created to celebrate Laphroaig's 200th year. Considered highly collectible, it was one of the most sought-after whiskies of 2015. Full-bodied, rich and balanced, with an average listed value of $670 on Whiskybase.
Stay tuned as we highlight 4 further age statement bottles selected to celebrate ETKW's landmark 15 year anniversary, for a total of 139 years in the barrel!