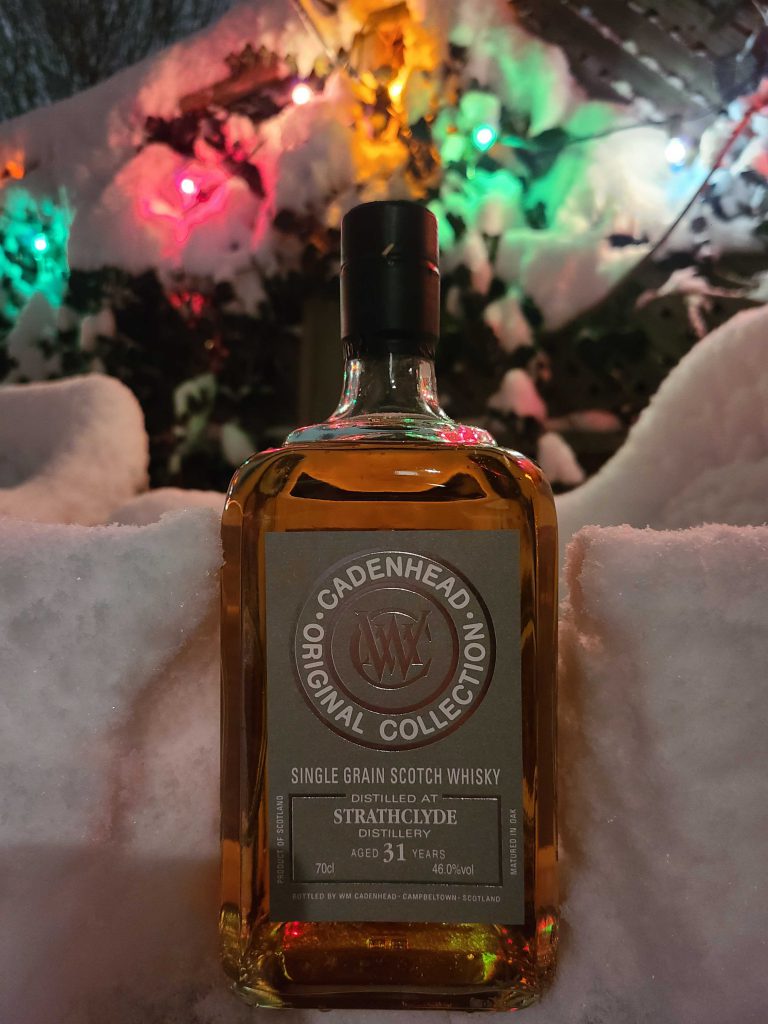 Check out Cadenhead's Strathclyde 31, a single grain whisky from the Scottish Lowlands. It was aged in ex-bourbon casks, with heaps of vanilla ice cream and pecan pie on the nose, and subtly spicy, orange chocolate on the pallet. Sounds scrumptious, and it did not disappoint! 
Strathclyde distillery opened in 1927 and its production primarily goes into blends. It is currently used in Chivas Brothers offerings and owned by Pernod Ricard. There are very few bottlings of straight-up Strathclyde ever made, all from independents. One of a kind, ours was bottled in 2020. Couldn't have an anniversary without another new distillery to the club, at an impressive 31 years old!
A lovely pre-pop photo, chilling in a snowbank just waiting for us to crack into it!